Please Email or phone to book your free assessment
What we Offer
At Succeed Education, we offer a wide range of individual learning plans to suit the needs of learners.  Children come to us for a variety of reasons, for example:
Children in year 2 or year 6 who would like additional support when working towards Key Stage one or two SATs tests.
Students who are having difficulty or who have gaps in their learning in English, for example, in reading, grammar and punctuation, writing composition or spelling.
Students who are having difficulty in any area of Mathematics.
Students who have, for whatever reason, missed out on some areas of the curriculum so need to fill the gaps to ensure that the foundations for learning are secure.
Children who lack confidence, particularly in a classroom setting
At the moment, we specialise in tuition for children ages 4-12.  However, this age bracket is not set in stone and we will help you if we can.  Please email or phone us for details of sessions for other age groups.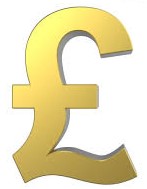 What does the cost of the lesson include?
Does it offer value for money?
Private tuition at Succeed offers excellent value for money. 
Your lesson fee includes:
 Personalised teaching from a qualified, experienced teacher with current knowledge of the National Curriculum.
 High-quality teaching resources which support learning. 
  Well-planned lessons designed to enable your child to fill gaps in their learning and make excellent progress. 
   On-going assessment of progress which provides the 'next steps' to learning. 
  Regular feedback about the progress that your child is making. 
As well as the academic progress that is made by your child, tuition sessions which are individually-tailored to your child's needs will boost their confidence and promote independent learning skills.